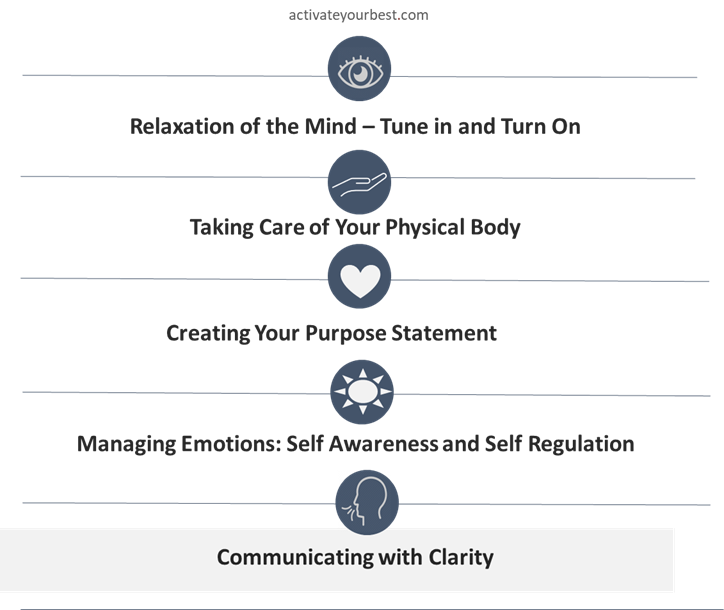 Communicating with Clarity is the final step of the Leading from the Inside Out series for emerging leaders. This step helps emerging leaders communicate more effectively in our changing world.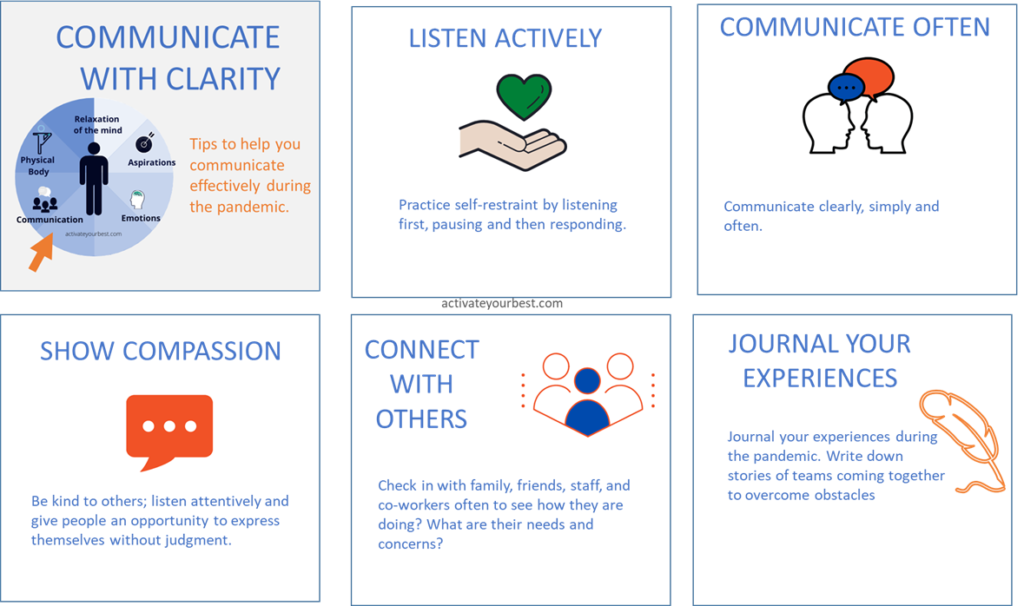 Activity: Reflect on how well you communicate with those you lead and people you interaction with regularly. Determine what you need to do to communicate more effectively with others during times of change.
Optional: After you have identified your strengths and areas of growth, create 1 or 2 goals. You can write your goals out in the Best Self Journal. This journal helps you write out actions you will take each day to accomplish your goals.
If you need additional help increasing your leadership skills, check out our training and coaching services that help individuals, groups and teams lead from the inside out.
Click here to learn more about our Best Self Journal. In this journal, you will create and follow through with daily maintenance activities. In addition, for 90 days, you will record your daily actions, what you are grateful for and your daily progress and lapses.