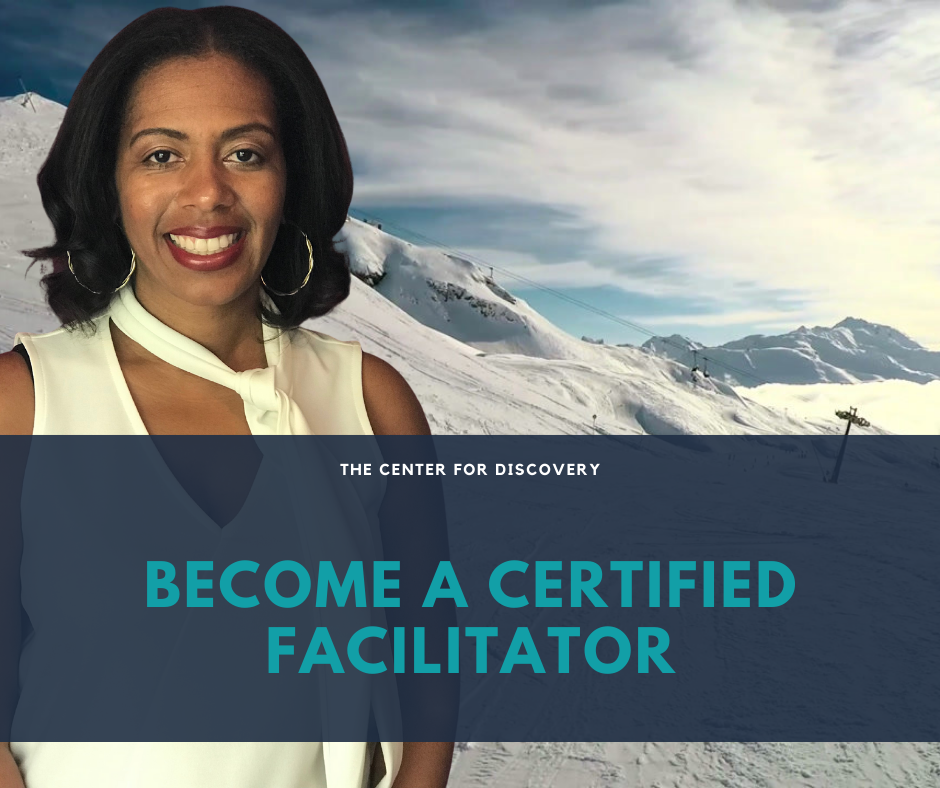 Do you want to help your staff or program participants lead through uncertainty? Relax and calm down? Clarify who they are? Effectively get their message across as a leader?
Become a certified facilitator to help your employees/program participants take back their lives now! This certification program has been proven to quickly help people:
uncover deep rooted unhealthy habits
increase self-awareness and effectiveness
lead in a diverse workforce/world
You qualify for this program if you are a:
Human Resources Leader
Community Leader
Coach/Trainer
Mental Health Expert
Experts partner with The Center for Discovery to begin group networking/coaching/support sessions. The sessions can serve as a source of extra income for professionals.
About the Certification
For one low cost, you meet with Dr. Jessica Blalock to get the training materials you need to deliver this empowering program to your clients and become a certified facilitator. Certification is for professionals who need more guidance and training using the materials. They will go through a 3-day online training session with Dr. Jessica Blalock through zoom.
What Does Becoming a Certified Facilitator Include?
3 Day Workshop
Discover Yourself Workbook
5 Best Self Journals
Facilitator Guide
Satisfaction Surveys
25% Discount on all products
Certificate of
Completion
Two hours of free coaching with
Dr. Jessica to use within a year
High quality education at a
competitive price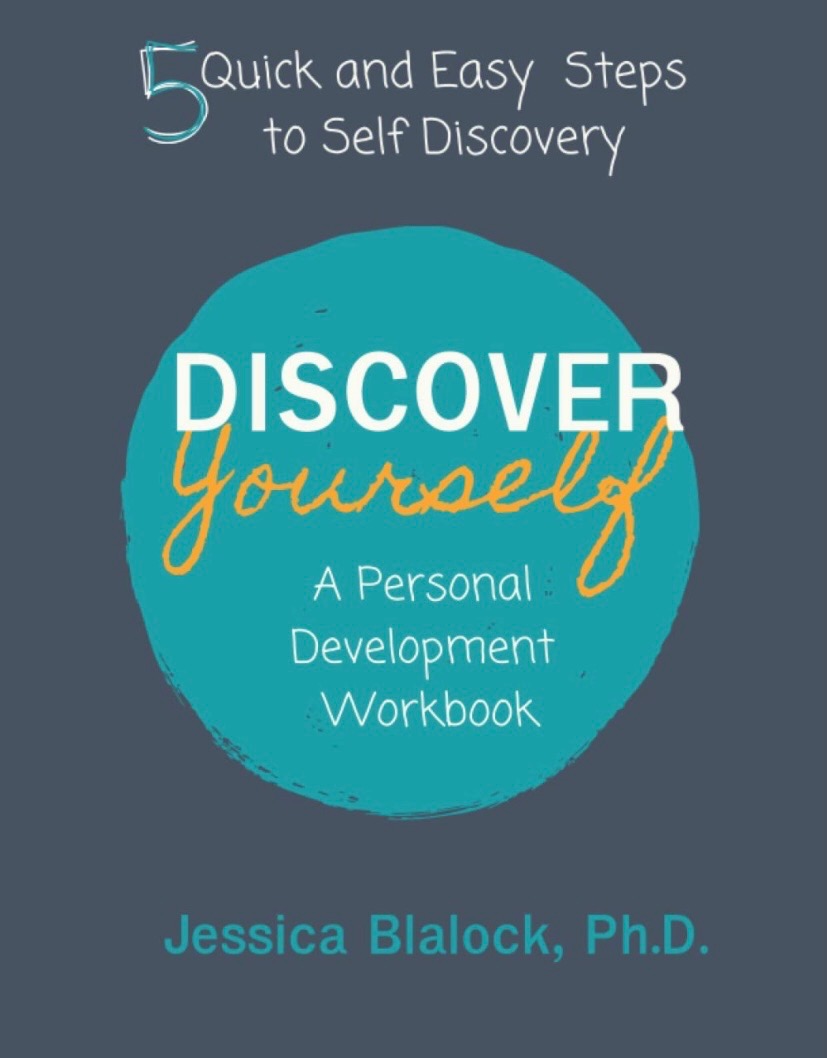 Outcomes
transition way of thinking
creative visualizations and stress management techniques
passion focused
create specific plan of action and action steps
improved communication skills and emotional intelligence
awareness and focus on caring for the physical body
improved quality of life
Distinguishable Features
A customizable toolkit to guide and empower others through life's everyday challenges
Participants can watch videos or the facilitator can review the information for participants
Certified facilitators can earn extra cash by administering the curriculum
Certified facilitators who complete this course will be the first providers in the nation to receive authorization to use the Create the Life You Want, Through Self Discovery Curriculum.
Audience
Our videos can also be used to help groups or individuals get inspired, refocused, and more productive at work or at home. They include personal growth and self-improvement techniques for adults. They can be used:
as a tool to help clients reflect and take action
as a 6–10 week personal growth coaching program (5 steps to self-discovery)
in diversity training
as a guide to help your clients increase emotional intelligence in individual sessions and group sessions
to help build professional development plans
in life coaching or therapy-based sessions
in lunch and learn meetings
Contact us today for more information!
What are people saying?
Thank you so much Dr. Jessica for an amazing experience. By the end of our session, I not only was able to "name" one of my ill-desired behaviors, but I moved through it, accomplishing an amazing fate of moving into my new, vibrant home–a vision I've held for over 5 years! I'm sure this would not have happened as quickly as it did had I not received support, encouragement and guidance from you and the group. And for that, I AM most grateful. Best wishes and I look forward to attending your facilitator's training soon! D.Olivia, Certified Trainer
I am a certified trainer. I love the Toolkit. It was very adaptable for all populations that I work with. It was what I was looking for! I keep it as a resource and refer it to others. The information was very valuable. Dr. Ruby Tatum-Wallace, Psychologist
I recommend Jessica's certification program for mental health experts. She can assist you in providing insight into improving your clients. Bonya Matthews, Creator for STEPS4HEALTH