We offer workbooks, executive life coaching and training for c-suite leaders, high achievers and business owners to help them
Relax and calm down
Activate their true purpose
Take control of their emotional triggers
Improve their executive presence

Create the life they want
About Dr. Jessica Blalock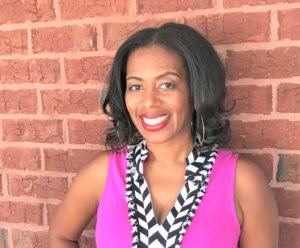 Dr. Jessica has more than 20 years of management and leadership experience. She connects with people who have a desire to improve business performance and improve the quality of their lives. She has worked nationally and internationally with a variety of organizations including technology, government, non-profit, education, utilities, and financial.
Dr. Jessica focuses on what drives performance, helping clients achieve measurable results and sustainable change. As a result of tools, learning material and feedback, Dr. Jessica helps leaders and emerging leaders become more effective and efficient at work and in their personal lives. She helps leaders gain clarity on goals and specific action that will enable them to gain new knowledge, skills and abilities.
Her coaching approach is based in principles of neuroscience, positive psychology and cognitive psychology. Dr. Jessica helps her clients become aware of the behaviors and patterns of thinking that are holding them back from reaching their full potential. As a result, Dr. Jessica's clients create new ways of thinking and acting that impacts business results and their personal lives.
Each coaching engagement with Dr. Jessica is fully customized to match personal and organizational goals and objectives. Dr. Jessica's style has been described as supportive, warm and connected. She helps you focus on specific actions that lead to success.
 Coaching and Facilitation Themes
Leading through turbulence
Self-awareness and development
High potential advancement
Emotional intelligence and mindfulness
Executive presence & communication
Time management and personal balance
Assessment Tools
360 Assessment
Assessments already completed
Strengths Inventory
MBTI Complete. The Myers-Briggs Type Indicator
She has worked with:
TCCC
UPS
Atlanta Public Schools
Fulton County
Dekalb County
Nth Degree
Department of Human Resources
American Cancer Association
Education / Certifications
PHD, Experimental Psychology -Focus in Applied Psychology
Extensive coursework in organizational development and human resources
Published several personal development workbooks and journals
Past Board Officer of Trinity Community Ministers
 Achievements
Helped C-suite leaders lead through turbulent times during the Pandemic
Administered personality assessments and 360 assessments to help leaders and business owners determine their strengths and areas of growth. As a result, leaders and business owners created goals and took specific action that helped them make behavioral attitudinal changes that led to increased productivity at work
Created self-discovery tools and resources to help business leaders and entrepreneurs increase self-awareness by focusing on a "whole person" model (mindfulness, emotional intelligence, communication skills, purpose and care for the physical body). This model has helped entrepreneurs and business leaders improve performance at work by helping them: get in tune to their personal values, manage emotions, learn to take care of their physical body and effectively listen and communicate with others at all levels
Guided business leaders to enhance leadership, improve program processes and outcomes and profitability expansion
Published action planning journals to help clients keep track of their successes and lapses throughout the week. Over a period of three months, clients made progress on goals and rewarded themselves as they accomplish each milestone
She has written books and created e-Learning videos for staff and organizational leaders that are used in groups and teams to help people increase diverse perspectives, effectiveness and resilience.
Dr. Jessica's unique methods have enabled managers and high potentials to improve performance, manage change and organizational processes. Her methods and tools have been proven to increase talent in organizations and have led to organizational successes.
About Linda Simmons
A visionary professional, Linda has skills in Talent Acquisition
Management, Aligning Performance Accountability with Business Strategy, Organizational Leadership & Business Development.  She has 20 years of experience in Business, Management, recruitment, staffing, training and implementing strategic recruiting strategies for major high-volume healthcare systems throughout the US.   Linda coordinated efforts that fostered effective collaboration among corporations, colleges, organizations, and agencies in support of increasing local and national employment opportunities for diverse populations. As a Targeted Selection Certified Interview Trainer, Linda has trained hiring leaders, recruiters, and candidates on Behavioral Interviewing techniques to insure competent quality hires.
To retain employees, leaders should know the "why" of their employees. What drives them? What matters most personally and professionally? Leaders should know and try to honor that. It's important to value and celebrate that employees live and enjoy full lives. Today's workforce wants to feel valued and invested in. Providing ongoing development and growth opportunities is one way we do that, whether it be formal classroom training, informal peer-to-peer conversation or creating opportunities that bring people together to share, learn and connect. Companies who recognize and act on these things go a lot further in attracting, retaining and cultivating top-tier talent in the long run by empowering career success.
Over the past 20 years, Linda has received many awards and accolades.  Among these are the following: Allstate Insurance Agent's Honor Ring Award, Marketing & Sales Professional Awards, and Toastmasters International.
Linda was awarded the Atlanta Journal Outstanding Healthcare Recruiters Award, for outstanding achievement and dedication to healthcare recruitment.  Linda was recognized by Linked In as a "Thought Leader" in Social Media Healthcare Recruitment, invited to participate at a roundtable discussion of Global Recruitment Leaders.
Testimonials
I am a certified trainer. I love the Toolkit. It was very adaptable for all populations that I work with. It was what I was looking for! I keep it as a resource and refer it to others. The information was very valuable. Dr. Ruby Tatum-Wallace, Psychologist
I recommend Jessica's workbook and training program for your organization. She can assist you in providing insight into improving your organization and its function. Bonya Matthews, Creator for STEPS4HEALTH
Jessica is a highly motivated, hard-working individual who brought a lot of experience and creativity to her role at UPS. During Jessica's time at UPS, she helped administer a global engagement survey and developed detailed action planning tools to assist end users. Susan Schmidlkofer, SPHR, Employee Relations Manager at UPS
I have worked with Dr. Jessica for several years her innovative approach to personal transformation has greatly empowered me personally as well as the members of our organization and our community empowerment program. Discovery Yourself is a journey that will transform your life.
Makeda Johnson Director Sisters Action Team- Neighborhood Planning Unit L Chair
Thank you so much Dr. Jessica for an amazing experience. By the end of our session, I not only was able to "name" one of my ill-desired behaviors, but I moved through it, accomplishing an amazing fate of moving into my new, vibrant home–a vision I've held for over 5 years! I'm sure, this would not have happened as quickly as it did had not I received support, encouragement and guidance from you and the group. And for that, I AM most grateful. Best wishes and I look forward to attending your facilitator's training soon! D.Olivia, Certified Trainer
My coaching experience was very beneficial, it gave me an opportunity for self discovery; to examine myself closer, and set realistic goals for myself. Also, I realize just how important my attitude and body language is (the two should coincide). Thank you, and much success!!!  Treavius
At first I was a little resistant. I'm a private person and don't do well with someone prying into the who, what, when and why. But……I came to look forward to the sessions. I found them to be informative, and relaxing. (You did offer so well founded suggestions). You also brought out some things in me that I had long forgotten. I'm using them now and its working for my betterment. Diana
I enjoyed the coaching sessions that you provided and found that they were very informative and enlightening. I was particularly impressed with the leadership profile which indicated that I am a visionary, as perceived by others, and that I project a style that is steady, decisive, organized and logical. For lessons learned and my next steps, I will foster a habit of developing more than one possible solution for a problem and focus more on the value of delegating so others will learn to develop pride and ownership in their work. As a result of your sessions, I feel that I have obtained more confidence in knowing that my leadership style is one that is perceived in a positive light by others and the developmental strategies for improvement that I obtained during our sessions are ones that I will utilize in the future.  Norma Jenkins, Ph.D., NCSP, Interim Coordinator of Psychological Services
I believe that my coaching session was a tremendous help to me with learning how to relax which allowed me to be more productive and the work flow was smoother. I also learned that in my own way I am a leader and that by being a leader does not mean that you always have to be seen but by delegating to others is leading them as well, so basically in being a leader you can be behind the scene and not out front. Also, I was given tips on how to deal with situations when they arise so as not to panic and get frustrated which would cause my pressure to elevate. Thank you for your help and if I need your assistance in the future, I will call you. Valerie E. Allen