Description
How good are you at staying on task? How well do you organize your life? Best Self Journal will provide the structure you need to get through the process of planning goals and taking action with ease!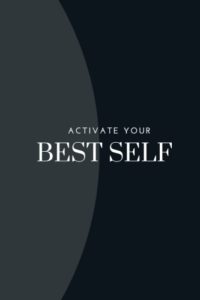 Best Self Journal is a 3-month journal to help you activate your goals by becoming more productive, effective and focused!
This journal is a great way to help you track your effectiveness and reward yourself for short-term milestones and long-term successes. Start each day reflecting on your what you are grateful for and determine the specific actions you will take to reach your goals.
As a result, you will be on your way to accomplish your true desires!
Purchase today to start achieving your goals and check out our website for guidance on how to use the journal.
This Journal now comes Pink, Purple, Blue and Hardcover! Go to author page for more information.
Green -Mental Health: This color was inspired by mental health awareness. Its important for people to be aware of mental health issues and challenges associated with it.