Do you want to apply more tools and resources to empower your clients or program participants manage a personal or career transition? Do you want to help your program participants improve the quality of their lives? Do you want to earn extra cash?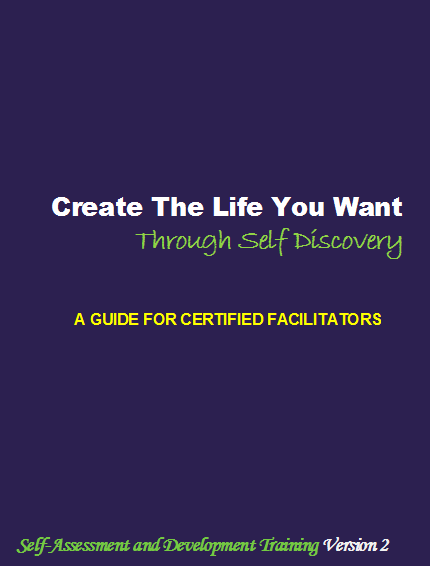 You can continue to strive to be better at what you do by becoming a Certified Facilitator of the Create the Life You Want Series.
Certified Facilitators are trained to use a creative model, developed by Dr. Jessica, that helps adults learn and apply principles and practices to focus, increase their self-awareness, and take action to improve one's quality of life.
What Does Certification Include?
– A three hour training session
-17 short e-Learning Videos called Create the Life You Want e-Learning Video Series
– Guidance on conducting the Create the Life You Want Video Series
– Gain confidence using training materials and facilitating trainings
– Leave with group and individual activities that you can use with your participants
– Participate in a conference call with Dr. Jessica once a month for 6 months
-High quality education at a competitive price
-Network with other Certified Facilitators
Why Become a Certified Facilitation?
Certified Facilitators receive everything they need to guide and empower others through life's everyday challenges. Certified Facilitators help others gain greater insight to guide others (and themselves) to take action to create the life they want.
Certified Facilitators also earn extra cash by administering the curriculum in their communities.
Candidates who complete this course will be the first providers in the nation to receive authorization to use the Create the Life You Want, Through Self Discovery Curriculum.
Characteristics of Certified Facilitator
This certification course is intended for Psychologists, Psychotherapists, Social Workers, Career Coaches, and Personal Development Facilitators. It can be used as a part of an existing curriculum.
Consulting Services
We also offer consulting services to guide Certified Facilitators as they administer the Curriculum through assessments to examine attitudinal and knowledge changes in participants. Contact us for more information.
Want to Know More?
Contact us for more information