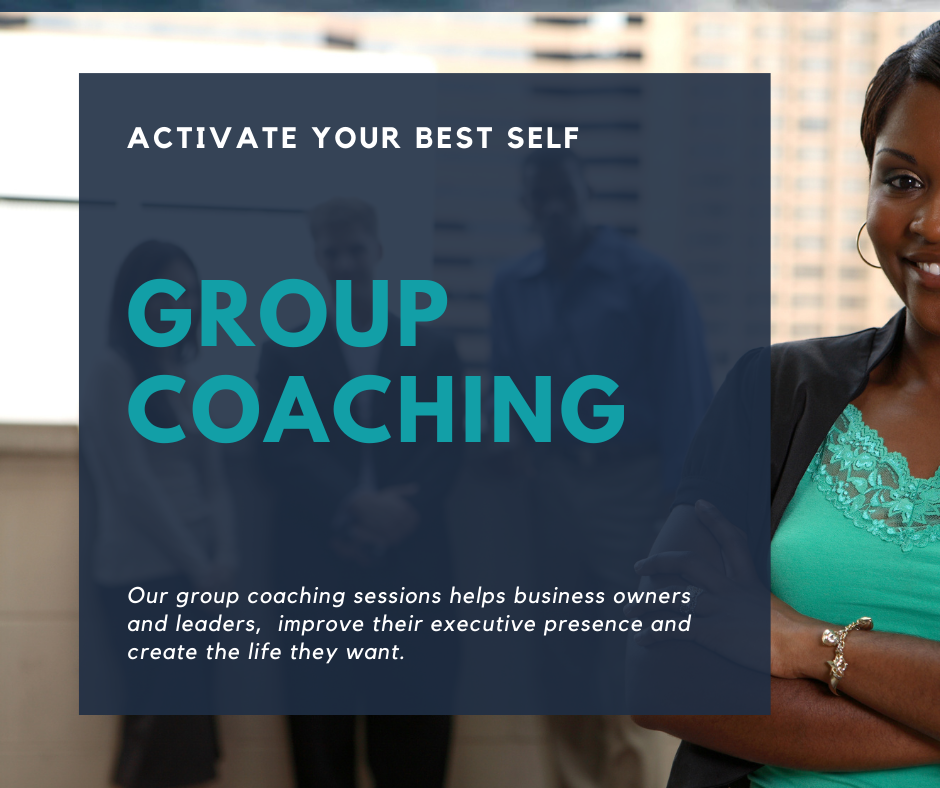 Are you having challenges managing change in our changing world? Do you want to activate your purpose and values on a regular basis? Do you want to influence others?
I help business leaders, who are struggling with anxiety and stress, lead from their authentic self so they can
Relax and calm down
Activate their true purpose
Take control of their emotional triggers
Improve their executive presence
Create the life they want
—————————-
Methodology
Leading others begins with leading yourself first. Dr. Jessica has studied theories from positive psychology, neuroscience and cognitive psychology. Based on this research, Dr. Jessica has created a program to help managers and c-suite leaders increase self-awareness, resilience and influence.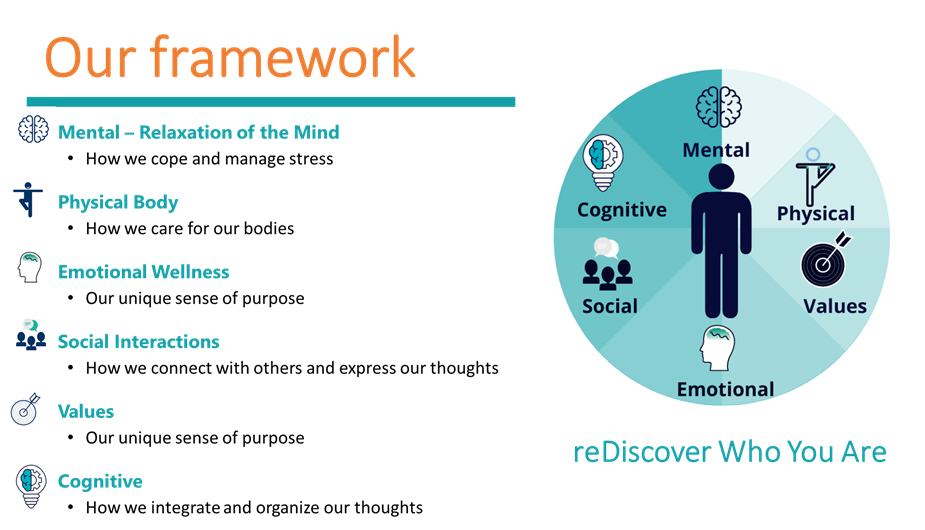 Dr. Jessica helps leaders step into their power as confident and influential leaders by…
providing assessments to help participants identify strengths, areas of growth and barriers

helping leaders create a leadership purpose

helping leaders implement mindfulness practices throughout the day

providing tools and resources to help leaders master active listening and communication skills

building their level of influence
What's Included
The group sessions help leaders in their careers, business, health, and relationships. Our group coaching session are coaching calls. We discuss progress/lapses on goals, and we have weekly modules with videos or downloadable tools and resources. Our groups can be customized to fit your needs.
Leaders who have attended our coaching sessions revealed:
increased confidence and self-awareness

improved communication skills

improved coaching and feedback skills

improved ability to influence others

increased alignment with organizational goals

increased ability to focus and have less stress

improved quality of life

job promotions or lateral moves
Here is a summary of what is included in the 8-week coaching series
| | | |
| --- | --- | --- |
| Group sessions for 1.5 hours | Strength Finder Assessment, 360 Assessment, Emotional Intelligence Appraisal | 13-week productivity journal |
| Videos (communication skills, mindfulness, emotional intelligence) | Articles, resources and tools | Access to private group with questions and updates |
How long are the sessions?
We meet once a week for 8-weeks.
---
Who qualifies?
Corporate or non profit corporate professionals or teams who:

want to be promoted but are lacking certain skills

want to manage their tirggers

need to improve communication skills, team building, leadership and influencing skills

are emerging leader within an organization (corporate or non-profit) and they want to position themselves as a top talent

want to make a career change
---
What are the outcomes?
As a result of completing the "Create the Life You Want" coaching series, leaders will be able to…
discover what they naturally do best and learn how to use these talents to activate their natural potential

determine their strengths, areas of growth and barriers that may inhibit them from success

become more confident and influential in their abilities to be successful

learn how to connect better with people who are different

increase confidence and inner peace
Specific changes that may occur are…
job promotion/change or increased sales in business

career change

improved relationships and communication skills

increased executive presence

improved team building skills

increased awareness of strengths, developmental areas and hidden biases
OVERVIEW
The sessions are 1.5 hours and can be customized to your organizational needs. During the first hour we will discuss your specific goals and strategies to achieve your goals. During the second half of the session, we will discuss a different topic each week.
Group Coaching session process for groups within organizations can be tailored to fit the organizational needs.
Pre-work: Complete the following assessments before the first session
Strengths Finder
360 Assessment
Purpose Inventory
Discovery Assessment
Session 2: Introduction and Goal Setting

– This session is 2 hours
Discuss the goals and process of the group coaching session

Get clear about the goals that will change your life

Participants will review the results of the assessments and personal profile

360 Assessment

Purpose Inventory

Discovery Assessment

Review goal setting techniques to help participants achieve 1-3 short term goals within 60 days

Discuss next steps
Session 3: Tune in and Turn on – Relaxation of the Mind
Review progress and lapses

Gain knowledge on 3 keys to implementing mindfulness and breathing strategies to help leaders live with more ease and deal with unexpected changes or obstacles

Complete Activate Profile and review goal(s)

Discuss next steps
Session 2: Clarifying Your Purpose
Review Strengths and Purpose Assessments

Review participant stories, draft purpose statements and personal mottos (created in review meeting)

Discuss next steps
Session 4: Managing Emotio

nal Triggers
Review progress and lapses

Review 3 techniques to help participants identify and accept themselves as they are now and release limiting thoughts

Understand one's emotions and how to handle interpersonal relationships with empathy

Use emotional intelligence to build trust and grow influence

Learn how to activate your strengths and strengths of others

Discuss next steps
Session 5: Communicating with Clarity and Purpose – Active Listening

/Empathy
Review progress and lapses

Understand keys to listening and building trust

Discover active listening techniques that will help participants become a more impactful leader

Discuss next steps
Session 6: Communicating with Clarity and Purpose – Assertive Communication
Review progress and lapses

Uncover strategies to help participants communicate their message assertively

Participants will learn their communication style and the communication style of others

Learn and activate strategies to improve coaching and feedback skills

Learn strategies to influence others

Discuss next steps
Session 7: Learn 3 keys to executive presence
Review progress and lapses

Review strategies to build, maintain and leverage relationships

Review keys to improve leadership abilities in a changing world

Discuss next steps
Final Session: Review successes and areas of growth (metrics) and create a strategy for the next 90 days.
---
Additional information
Dr. Jessica's productivity journal will be given to each participant after payment has been received. It will take 7 to 10 business days for participants to receive the journal.
---
Testimonials
My only regret is, I wish I had found Jessica earlier in my career! Jessica came highly recommended and has become one of the best recommendations I have ever received. Jessica's partnership creates a progressive balance between coaching, mentoring, informing and challenging that has helped develop my leadership capability, credibility and results. Jessica is supportive, insightful, practical and results oriented. Our work together has enabled me to be a more effective executive and leader and I could not be more pleased with the relationship and the demonstrable results. LaTonya Washington, Cox Communications
I have had the pleasure of working with Jessica and admire her passion and rigorous pursuits as an Industrial/Organizational Psychologist and Learning & Development professional. Jessica focuses her coaching, writing and workshops on improving the quality of thoughts and actions. She is effective at equipping leaders and human services professionals with the tools they need for coaching, goal setting, behavior change and communications. Jessica focuses her efforts on scaling impact through training community leaders to be teachers and coaches. She is sensitive to customer needs and is very approachable which makes her very effective as a coach, adviser and teacher. James Sila, The Coca Cola Company
Out team has worked with Dr. Jessica for several years her innovative approach to personal transformation has greatly empowered me personally as well as the members of our organization and our community empowerment program. Discovery Yourself is a journey that will transform your life. Makeda Johnson Director Sisters Action Team- Neighborhood Planning Unit L Chair
My group coaching experience was very beneficial, it gave me an opportunity for self discovery; to examine myself closer, and set realistic goals for myself. Also, I realize just how important my attitude and body language is (the two should coincide). Thank you, and much success!!! Treavius
At first I was a little resistant. I'm a private person and don't do well with someone prying into the who, what, when and why. But……I came to look forward to the sessions. I found them to be informative, and relaxing. (You did offer so well founded suggestions). You also brought out some things in me that I had long forgotten. I'm using them now and its working for my betterment. Diana
I enjoyed the group coaching sessions that you provided and found that they were very informative and enlightening. I was particularly impressed with the leadership profile which indicated that I am a visionary, as perceived by others, and that I project a style that is steady, decisive, organized and logical. For lessons learned and my next steps, I will foster a habit of developing more than one possible solution for a problem and focus more on the value of delegating so others will learn to develop pride and ownership in their work. As a result of your sessions, I feel that I have obtained more confidence in knowing that my leadership style is one that is perceived in a positive light by others and the developmental strategies for improvement that I obtained during our sessions are ones that I will utilize in the future. Norma Jenkins, Ph.D.
I believe that my coaching session was a tremendous help to me with learning how to relax which allowed me to be more productive and the work flow was smoother. I also learned that in my own way I am a leader and that by being a leader doesn't mean that you always have to be seen but by delegating to others is leading them as well, so basically in being a leader you can be behind the scene and not out front. Also, I was given tips on how to deal with situations when they arise so as not to panic and get frustrated which would cause my pressure to elevate. Thank you for your help and if I need your assistance in the future, I will call you. Valerie