Are you an organizational leader who is looking for personal and leadership development for your high potentials/emerging leader or managers?
Dr. Jessica Blalock can help improve managers and high potentials/emerging leaders leadership skills and overall effectiveness through group coaching!
Dr. Jessica will conduct customized group coaching sessions with your high potentials/emerging leader or managers to help build their leadership skills from the inside to the outside! Session are online or face-to-face in Atlanta, GA.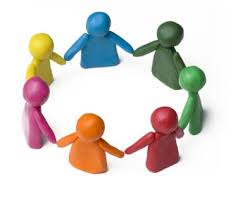 During our sessions…
Participants will meet with Dr. Jessica individually for the first session to complete a strengths/personality assessment and learn the requirements for the coaching sessions. As a result of the assessment, participants will be given suggested action steps that will guide them in their development before they enter the group sessions.
During the group coaching sessions, participants will focus on attaining personal and leadership goals and (re)discovering principles, practices and behaviors to increase knowledge in personal leadership and organizational competencies.
As a result, participants are likely to increase personal leadership skills, increase knowledge about organizational core competencies, learn more about team members and just feel better!
Issues
Personal Leadership skills (e.g., emotional intelligence, communication skills, mindfulness)
Activate Knowledge for Organizational Competencies
Stress Management
Negative thinking
Click here to set up a free 15 minute meeting!
Testimonials