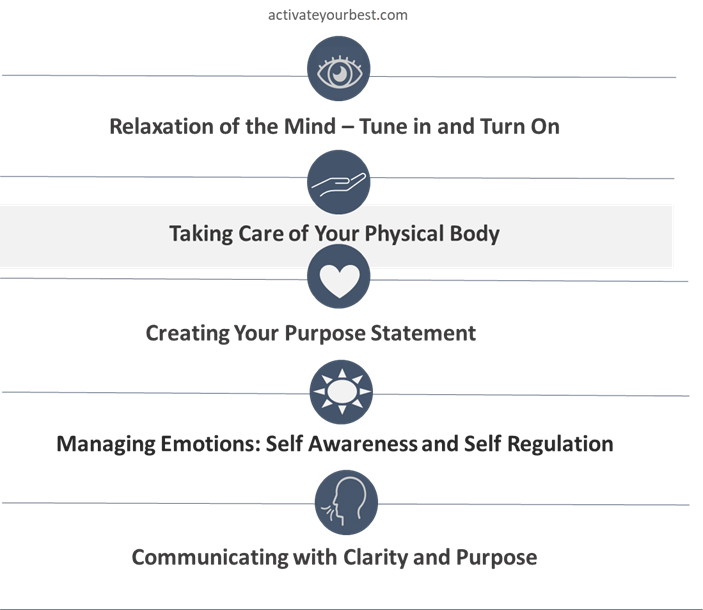 As a result of changes in work and school schedules for many people, loss of a daily routine can increase anxiety and disrupt how we care for our physical body or it gives us an opportunity to make needed changes in our lives.
This is the second article in a series for emerging leaders to help you become more self-aware, effective, and resilient as changes occur in how well live and work globally.
In the first article, we discussed techniques that will help you manage stress and simply relax. In this article, we will discuss practices and behaviors that will help you take are of your physical body.
Let's review 5 keys to caring for your physical body.
2. Do you rest well at night? According to sleepfoundation.org sleep is critical to physical health and effective functioning of the immune system. It helps decrease stress, depression, and anxiety. Get enough sleep each night so that you will simply feel good and be ready for any challenges that may occur. Most healthy adults need between 7 to 9 hours of sleep each night to function effectively.
For more information, click here to gain access to our FREE 7 day short video series that will help emerging leaders learn and incorporate quick and easy strategies to help them increase resilience in a changing world.